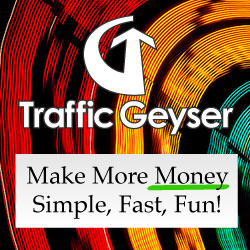 Many people on the internet are searching for the term "pay per click search engine submission". In reality, there is no such animal. . .but pay per click and search engine submission are two excellent means of getting traffic to whatever web content you you aim to promote.
The term pay per click (PPC) refers to a type of online advertising. Here's how it works. First of all, you'll need to understand the concept of keywords (or keyword phrases) and how important they are to the success of your PPC campaign. Keywords are the words that people are typing in to their search engines when they do a search for something. Everytime someone types in a keyword or keyword phrase into their search engine, it is recorded by the search engine. This allows your search engine to provide you with data on what keywords people are typing in and how often they are typing them in. In PPC, you will design your advertisements, promoting your website or other web content, to target these specific keywords. Then, you will bid on your keyword. When someone types in a search with the keyword you have targeted, your ad will come up on the right hand side of the page. How high up on the page it appears depends on how high your bid was. When someone clicks on your ad, you will pay your search engine the amount you bid for the keyword. This is an extremely effective way to advertise since you are only paying when you get concrete, measurable results.
Search engine submission refers to the process that you go through to submit your web site directly to a search engine, without waiting for the search engine to find your website first. once the search engine has recognized your site, you will come up in the search engine rankings when someone types in a keyword that is relevent to your business. Search engine submission to Google, Yahoo and MSN is really not necessary anymore since these engines are already able to discover new webpages on their own by crawling links from other sites.
=================================================
Every Successful Internet Marketing Campaign Depends on Traffic
Create Hordes of Traffic with Traffic Geyser
Learn CPA and PPC from the Best….Perry Marshall
=================================================
However, search engine submission to the lesser known search engines that are used around the world can be extremely beneficial. Another option is to purchase search engine submission software that handles this process for you.
Search engine submission services can save you tons of time and get your website out there. Depending on the services, your website will be submitted to hundreds or thousands of search engines, directories and links. Most services understand the various rules of each search engine and follow them accordingly. The majority of the big search engines prefer manual submissions but other search engines and directories will accept automatic entries. With search engine submission services, you don't need to worry about all of that because the service takes care of it all.
Hopefully this article has cleared up some of the "pay per click search engine submission" confusion.